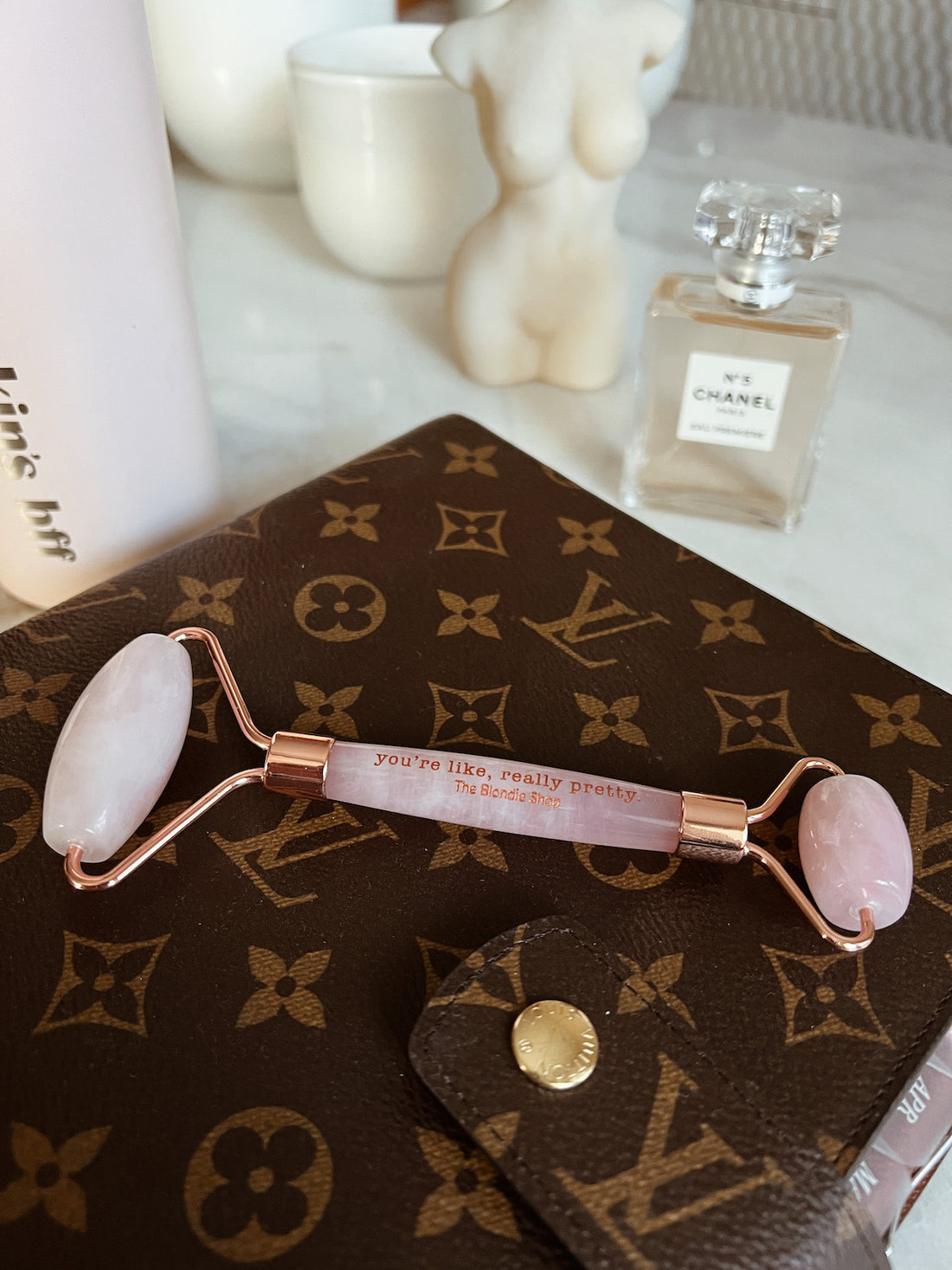 If you don't have a rose quartz roller, you need to up your skincare routine. Rolling away the puffiness from your face in the morning with an ice cold roller is HEAVENLY. I do this morning and night before applying my moisturizer.
BENEFITS:

Reduces puffiness
Improves blood circulation
Tightens & reduces size of pores
Stimulates lymphatic system

Eliminates toxins

* Tip: Leave it in the freezer overnight.